E4L's partners in the United Kingdom, the Education Endowment Foundation (EEF), have released a new exploratory evidence review looking at the global evidence on teacher recruitment and retention strategies to identify which areas could be explored in future research.

Attracting and retaining teachers, particularly in school communities experiencing disadvantage, is current challenge for many education systems, including in Australia (Department of Education, 2022).
Review on the strategies for the recruitment, retention and distribution of quality teachers to schools serving disadvantaged communities

55 articles were included in this review. It found 28 factors for teacher recruitment, retention and distribution in school communities experiencing disadvantage. These factors were grouped into three categories: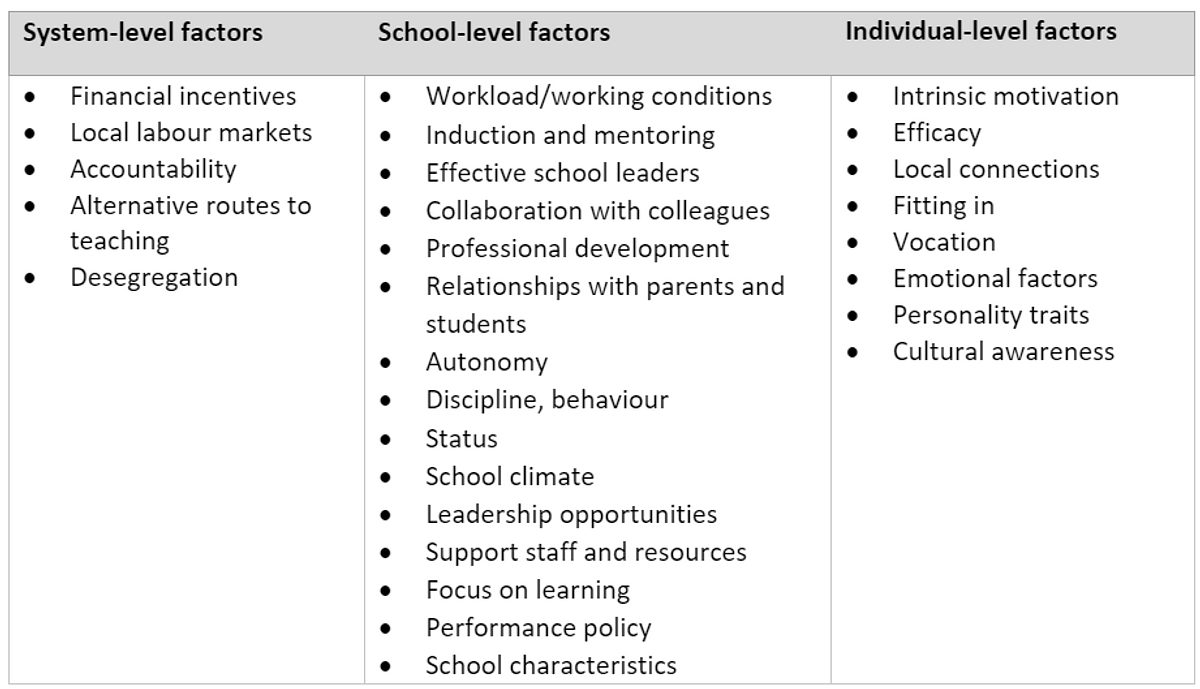 Several school-level factors appeared important and have a medium-high weight of evidence including workload and working conditions; induction support, coaching and mentoring; effective school leaders; and collaboration with colleagues.

At the system-level, financial incentive was the factor with the highest weight of evidence. These incentives could be used to improve recruitment and retention of high-quality teachers in school communities experiencing disadvantage.

This review concludes that future research could include workload reduction initiatives; induction coaching or mentoring programs; professional development for school leaders; or opportunities for professional collaboration, such as co-planning or learning communities.

It notes there appear to be gaps in the literature around recent initiatives such as flexible working, which could benefit from further research.

The review also identified proxies of teacher quality commonly found in the literature.
The following reports are free to access and download