With the new year well underway, schools and early learning settings across Australia are grappling with the past and present impacts of the pandemic. This challenging context provides an opportunity for instructional leaders to use a strong evidence base to focus upon targeted and manageable actions that support learning and wellbeing.

The impacts of the pandemic on children and young people can be highly variable, with significant differences to be expected across contexts, cohorts and circumstances. Furthermore, there is ongoing potential for additional disruption of learning and development due to isolation requirements for both educators and children who develop Covid-19 or are close contacts of those who do.

This term Evidence for Learning (E4L) is focusing on sharing guidance for educational leaders on strategies that have the most impact, while making the most efficient use of their time. Over the next few weeks, we'll share a series of ​'evidence for impact' blogs which examine how educational leaders around Australia are using evidence to support their work in early 2022.

Borrowing the framework from our Guide to Supporting School Planning and Recovery, these blogs will cover various topics related to three aspects of instructional leadership: high-quality teaching, targeted academic support, and wider strategies to support children, young people and families as illustrated in the diagram below.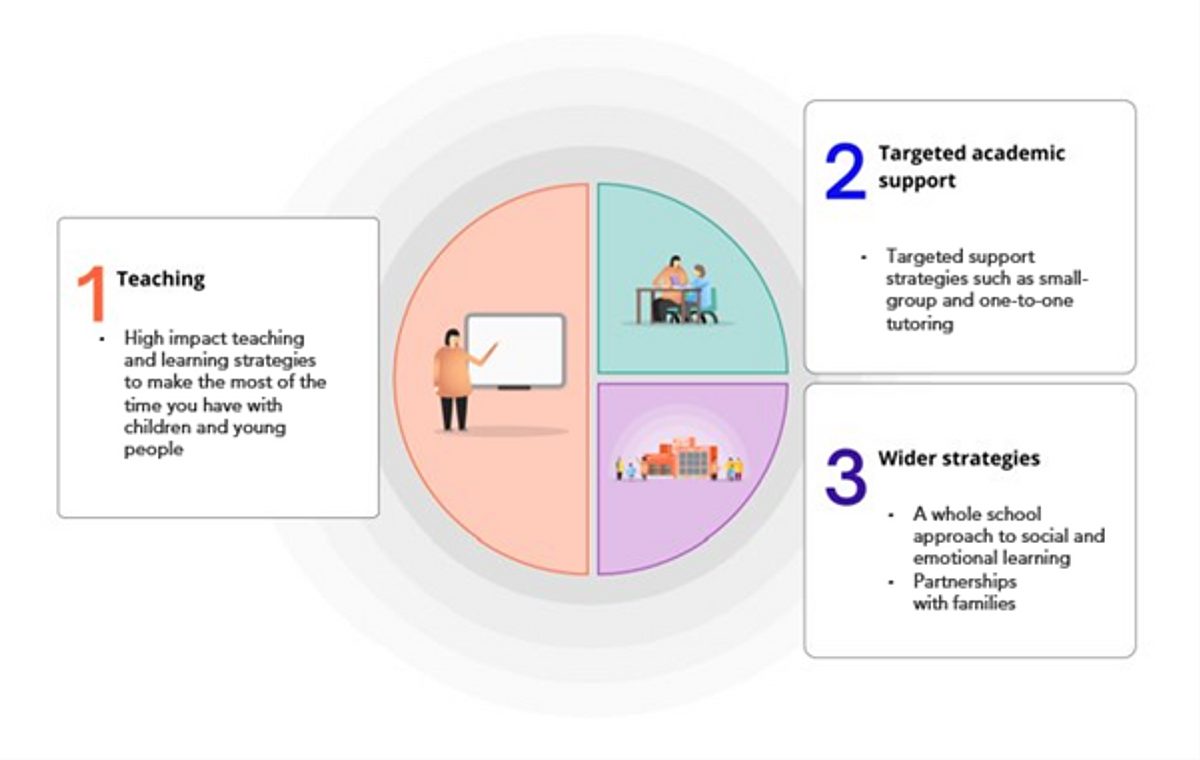 The series of blogs includes:
Keep an eye on our social media (Follow us on Twitter and Facebook) to see when these blogs are released over the next few weeks. Don't forget to subscribe to our eNews (see below) and ensure these blogs get delivered straight to your inbox.